THE MINI CONVERTIBLE
THE REFINED FREE SPIRIT WITH UNLIMITED OPEN-AIR EXCITEMENT

The latest MINI Convertible opens itself up to even more possibilities with its countless brand new features.

UNIQUELY EXCITING EXTERIOR
The MINI Convertible now comes with even more standard premium exterior features. We reenergized this distinct classic down to even the smallest detail. From new wheels to redesigned front and back grilles, and standard LED Headlights and Union Jack Tail lights to air curtains that give you a more aerodynamic drive this MINI is sure to excite.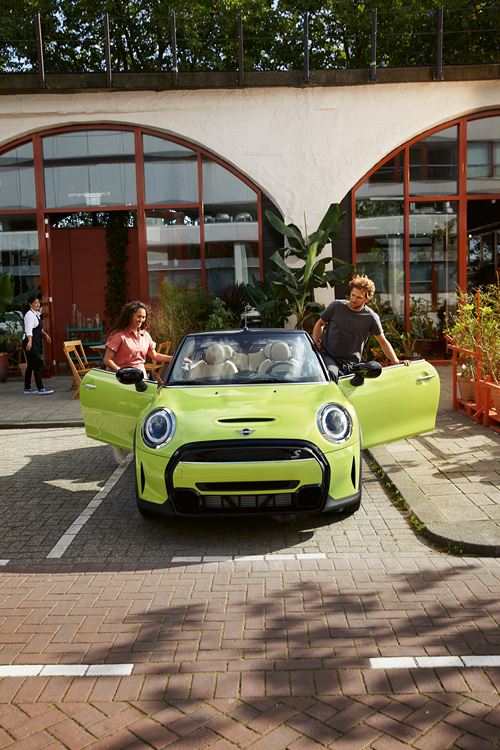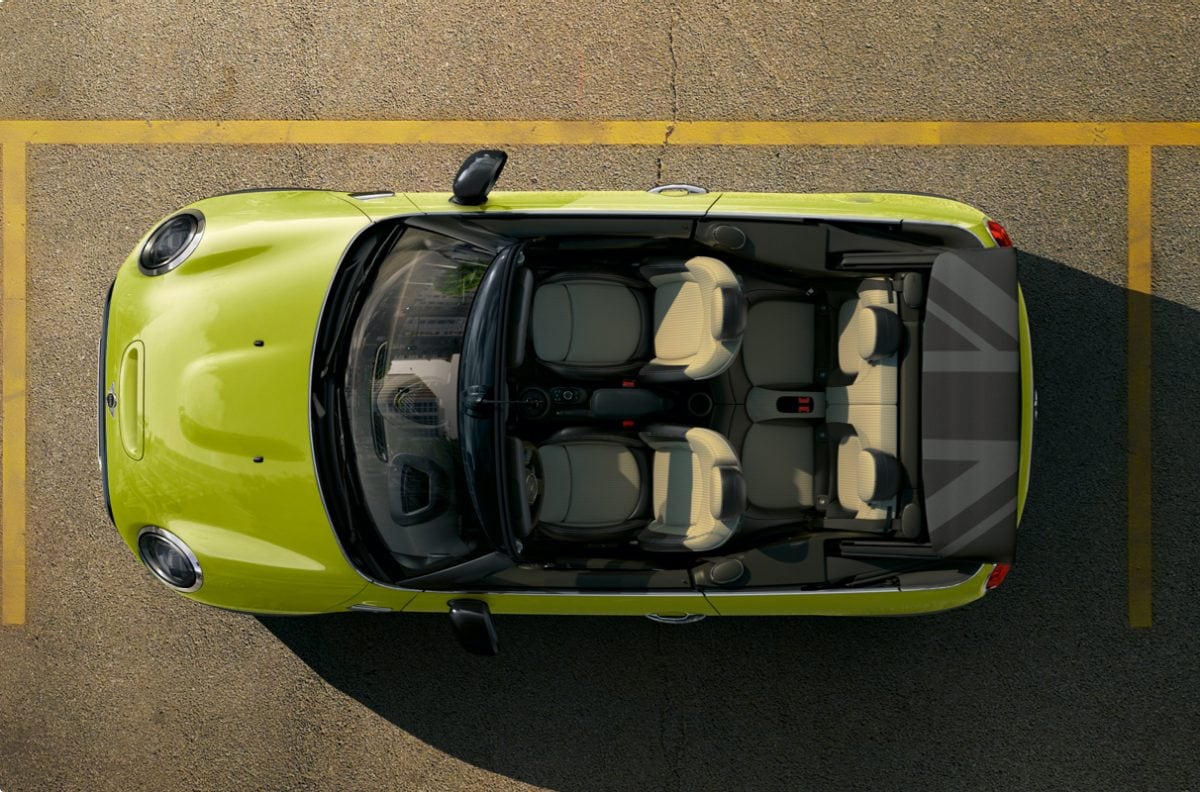 THE BREEZE NEVER FELT BETTER
The electrically-powered soft top folds up quietly and smoothly in 18 seconds flat - at speeds of up to 18 mph. Fold your top up or down, or opt for sunroof mode, which lets the breeze in while you cruise. You can also make your MINI a little more outgoing with a 'MINI Yours' soft top, featuring a woven Union Jack design.
BUT WAIT, THERE'S MORE
You'll notice the MINI Convertible stands out in the crowd with its optional Piano Black Exterior. We went all Piano Black everything, including the door handles, front "wings", fuel filler cap, grille blade, side scuttle, taillight rings, model badge, headlight rings, rear "wings", and tailpipe finisher.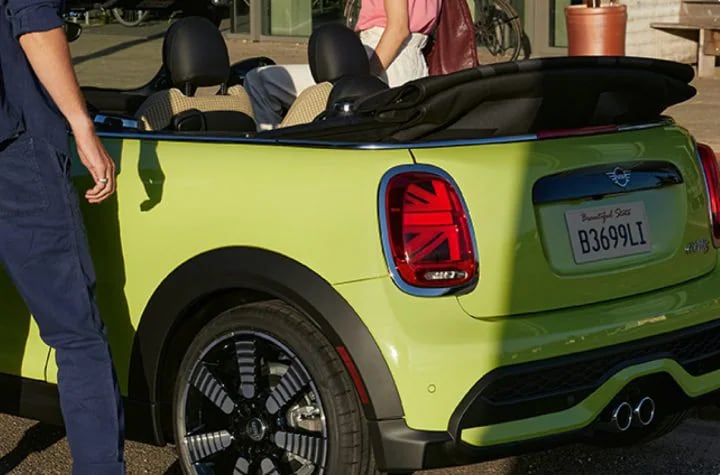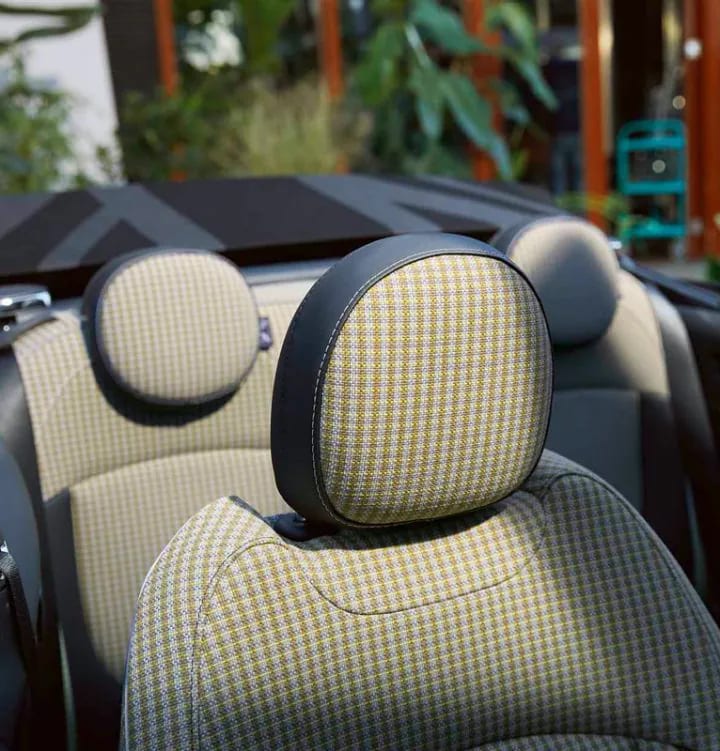 SPONTANEOUS DRIVERS WANTED
We amped up our MINI Convertible interior with ambient lighting, a visually updated dashboard design, and brand new designs for the steering wheel and air vents. This MINI is a great example of how a car can make you look good and feel good, too.
TECH SAVVY
Your MINI Convertible will always have your back with the new standard Lane Departure Warning, built to ensure your safety on the road with visual warning and vibrations in the steering wheel to notify you when you are drifting from your lane. We've also included standard Active Driving Assistant with active safety features such as Pedestrian and Front Collision Warning with City Collision Mitigation.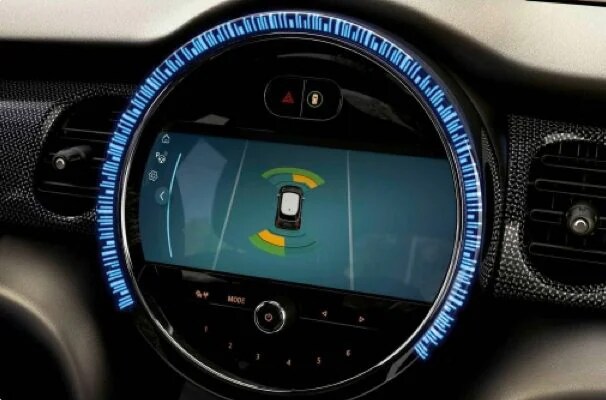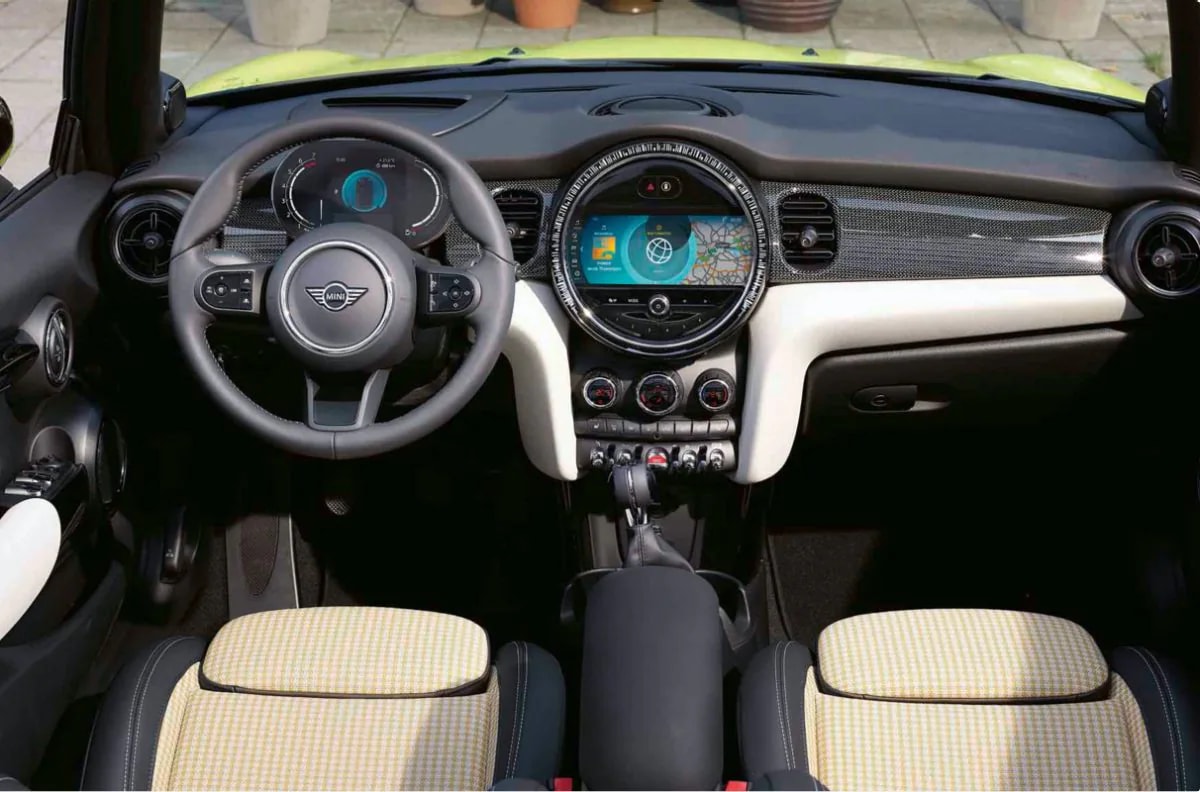 TOP DOWN, VOLUME UP
We turned the volume way up when it came to the MINI Convertible radio, now equipped standard with Apple CarPlay®. This model now features the larger 8.8" Touchscreen with an updated user interface and High Gloss Black detail. We also replaced the Analog Cluster with our brand new Dynamic Digital Instrument Cluster. Now, you can easily view information like Vehicle Speed, Driving Modes, Turn by Turn Navigation, Communications, Multimedia, and much more digitally.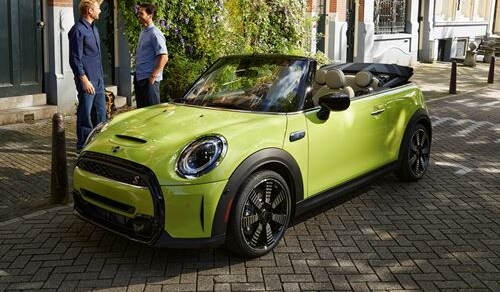 CHECK OUT THE FULL SPECS
The MINI Convertible comes fully equipped with seating for 4 adults, a TwinPower Turbo engine configuration, and get from 0 60 in as little at 6.3 seconds with the JCW model.